A restaurant website with as much flavor as the delicious barbecue Brock's serves up daily!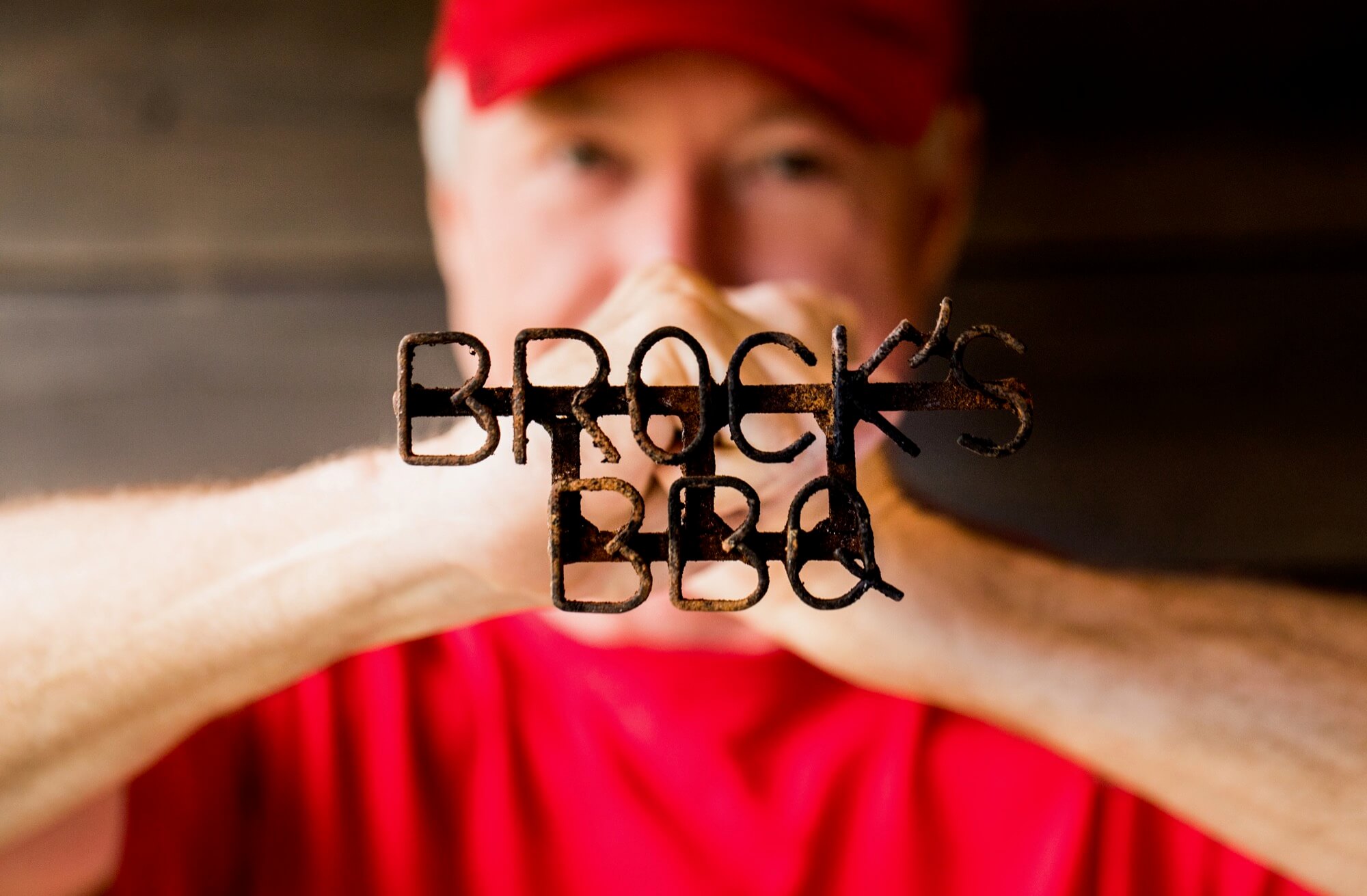 Brocks is a local favorite amongst Chester, VA BBQ fans with a loyal following and special hometown vibe. The Brock family has a history dating back to 1975 and a reputation for excellent customer service. Jim and Tim Brock and their dedicated staff have always made me feel like family and our mutual trust and respect for over a decade is the most remarkable aspect of this client and the projects I've created for them… and re-imagined over the years.
Hand Coded HTML / CSS site deign in 2010

Graphic Design for print, packaging, merch, menus

Coordinate sign & print vendors

Direct photo & video shoots, edit & distribute deliverables, maintain client photo library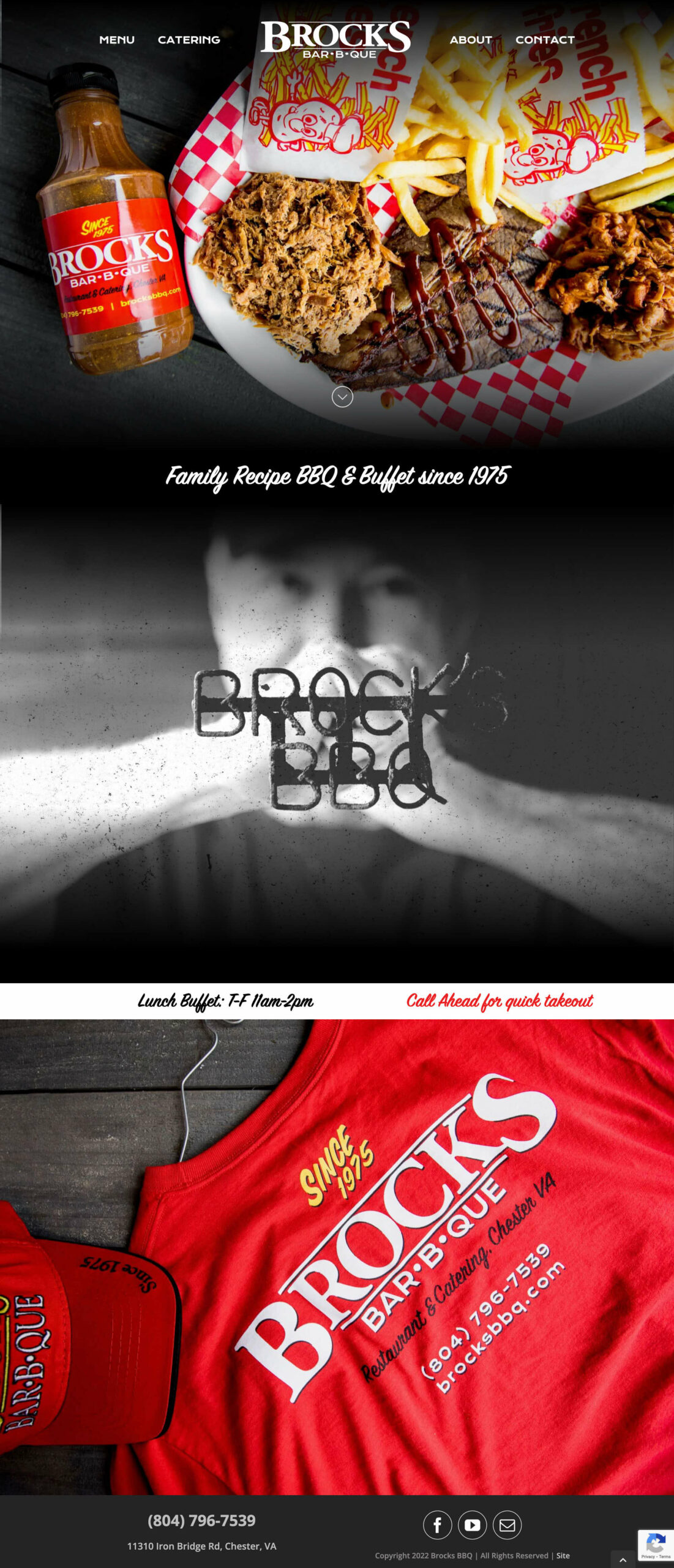 Although I create and maintain websites for all kinds of small businesses – Restaurant and other food & beverage websites are an area that I have years of expertise. I have the skills to enhance or build any type of restaurant, bar, neighborhood, club, food truck, or other service industry related websites. Click Here to view other examples of my restaurant design work. Contact Me if you'd like to talk about your real estate website design needs.