Project Description
Working with Redneck Pool Party over the years has always been a pleasure. I'd helped Barry Brockwell with several projects before – both with his band and with his business' website . When he came to me talking about his next big project, I was eager to step in and wear an art director hat.
Over several years I helped them develop a logo, directed some photo shoots and created a website that helped them achieve local success and ultimately book more gigs around the Richmond, VA area. Fast-forward to 2014 and they approached me about fulfilling their lifelong goal of finishing a polished studio album with original tracks and a branding/marketing package that matched the level of quality and hard work they put into their audio tracks. This started with a new logo for the band and continued into a photo/video shoot, album cover artwork, website and marketing materials. Special thanks to my fellow creatives Rusty Bartlett of bartlettphoto.com (photographer) and Michael Hagan of Dovetailpost.com (videographer).
The photo/video we shot out on a farm in Prince George, VA proved successful in providing new imagery to work with: see full gallery here: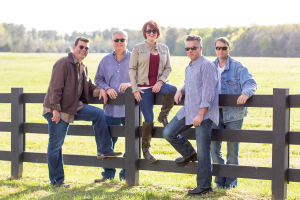 The album artwork served as a foundation for their new visuals.
View album booklet: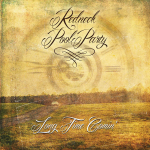 I oversaw production of the video that serves as a brief 'behind the album' informational piece that documents the story behind the production and inspiration for their album appropriately titled: Long Time Comin'.  see larger video here.
All the graphics/photos/video culminated into a website to house all of it, communicate to their audience, sell albums online, promote shows, book new gigs, and overall a place for them to show off their blood, sweat and tears that have gone into a really fun & talented band, Redneck Pool Party.